What kind of vocational training is right for me? Many young people ask themselves this question when their time at high school comes to an end. We believe that a young person's future career should be exciting and varied with good future prospects – and, of course, fun too! Is this asking too much? Definitely not!
We offer a Technician Training program for qualified and motivated high school students who are entering their Senior year of high school. In addition to sophisticated training, we offer many additional benefits – for example, paid on the job training, tuition reimbursement, performance bonuses for achieving good grades at vocational school and performing good work in our company, and free use of the company gym.
The topic of training is a high priority for us. While we naturally place a strong emphasis on helping you to achieve your training goals, we also believe that creating an open and honest corporate culture is equally important.
An apprenticeship in a course of study with our external training partners and internal training mentors at rose plastic, will lay the perfect foundation for your entry into professional life. We will support you with exciting and unique training seminars as well as training programs that will open up a wealth of future opportunities.
The rose plastic rose plastic medical packaging USA Apprenticeship Team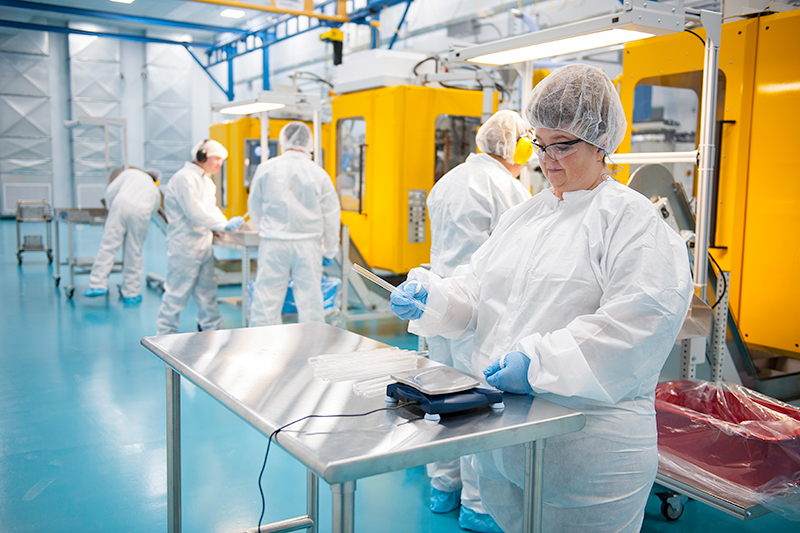 As a student and trainee at rose plastic medical packaging you are a member of our Apprenticeship Team. Right from the beginning, our mentors will guide you through a challenging and exciting training program.
In the thick of it – from day one
Our trainees are assigned projects and goals that they work on during the course of their apprenticeship year. For example, they bring projects from the classroom into the department to solve, learn trouble shooting skills, attend team meetings and work on suggestions for improvement.
In a team with other trainees
The Apprenticeship Team attends classes together which provides an ideal opportunity to get to know each other, discuss current topics, share job knowledge and provide assistance to each other.