Is your delicate medical product subject to strict packaging requirements? No problem, we gladly accept any challenge! So put our company and Customer Service to the test – and prepare to be impressed! Our consulting team boasts extensive know-how and will work with you to find the optimal solution for your product.
At rose plastic medical packaging, our customers' satisfaction always comes first. For this reason, we strive to find the best possible solution by working with you. We will ask you various questions about your products – for example, about their properties, storage and transport conditions, and even any relevant legal requirements. The goal is always to provide you with the best possible solution for your needs.
Our consulting team may ask you a lot of questions – but only necessary ones!
Our consulting watchwords: friendly, fair and sound.
We feel it's important to give you the kind of advice we would wish to receive ourselves. Our consulting team therefore stands for friendly, fair and sound advice – the cornerstone of our customer-friendly service philosophy. Keep reading to find out exactly what this means:
We want you to feel comfortable with us – we therefore always take the time to listen to you and understand your concerns. We take all our customers' requirements seriously and try to meet them via the optimum use of time and resources. If you're satisfied, then we are too!

We believe that fairness is fundamental to a long-term customer relationship. We want to improve our company and our products by working with you – to deliver exactly what you need. Our goal is always to find the best solution for you. This is the only way to ensure a profitable outcome for both parties in the longer term.

Well-founded advice is based on profound expertise – our Customer Service staff always have up-to-date knowledge thanks to continuous product training and constant communication with our specialist departments. And you will really notice this during your consultation!
What our employees say ...
"

In one regard we all think alike: We aren't satisfied until you are.
Timo Maier, Key Account Manager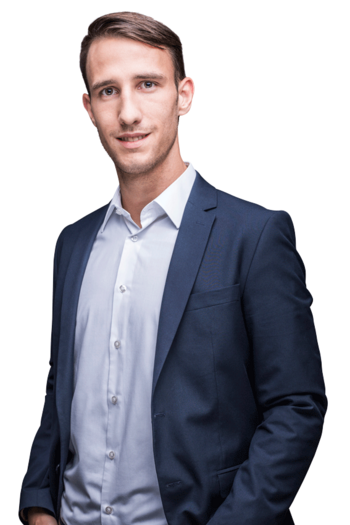 Our consulting team is ready and waiting to help you find the right packaging for your product. Our staff can advise you about the merits of our various packaging solutions, help you choose the right size and the optimum material, and talk you through the available colors as well as many additional options.
They will also be happy to help should any problems arise – for example, by finding a solution even if none of our standard packaging or sizes quite fits.
We would be delighted to create a quotation based on your request and/or to send you some sample products (this may be subject to a fee). Contact us today!